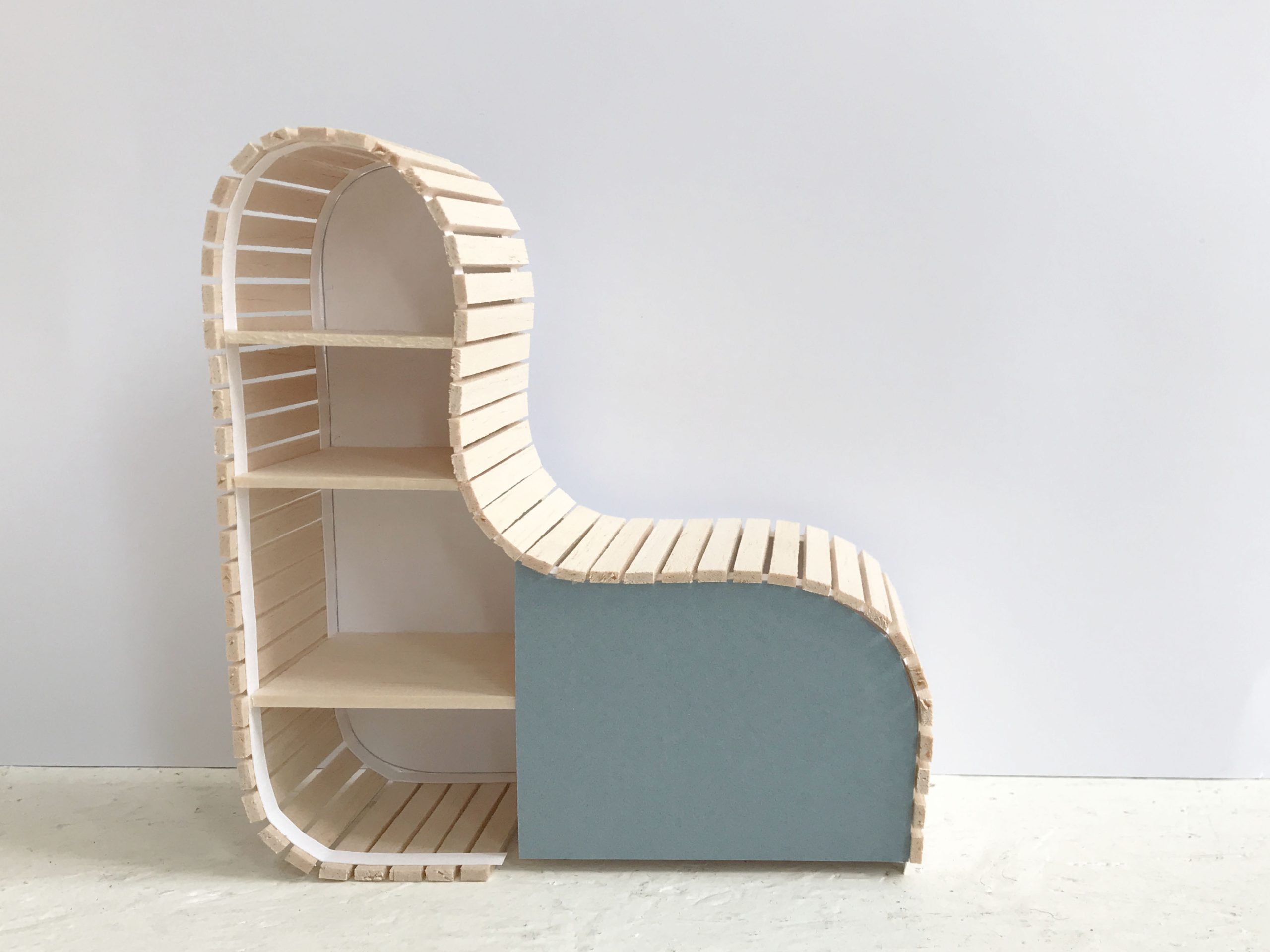 Concept development is an important pillar for Jenna Postma. Concepts serve as a starting point for the creative process. They arise when her designs or elements from them can also be used for other products or applications. Central to every design by Jenna's hand is the question: 'Can the idea also be implemented in other forms?'
__ 'By working with concepts, possibilities are visible more quickly, for the customer, for the craftsmen involved and for me. This is a very different process than when you design from scratch. The end product is a unique piece of custom furniture. That is also relatively quickly within reach, because things such as budget and time frame can be predicted well in advance.'
Concept development offers the possibility to have a design in line with personal taste or house style. This can be done in various ways.
A unique piece of furniture is designed based on existing concepts of Jenna Postma and the wishes of the customer. For example, Tangents, Wood Loop or Align can be made in various applications and shapes.
Jenna can realize a whole new concept. This involves going through the entire design process together with the customer, from the first sketch on paper to production. A follow-up series can then be designed on the basis of that concept.
Only a concept is being developed, but no production has been started yet. This can be followed up at a later date.
The development of a design or concept consists of a number of fixed steps. Budget, process, shape, version, size; everything is in consultation, so the end product is truly a unique piece of furniture.
Introduction:
The introductory meeting is free, Jenna examines the ideas and needs.
Sketch Design:
Based on the introductory meeting, Jenna develops a mood board and makes a first sketch design. In this she proposes a solution, within an existing or a new concept, including a cost overview. This is discussed in detail together with the customer.
Final Design
Based on the feedback and after an agreement from the customer, Jenna develops the sketch design into a final design. She presents this by means of a scale model and drawings. After approval by the customer, Jenna works out the design for production.
Realization
In the realization phase, Jenna converts the design into technical drawings and starts working in the workshop or directs production and installation.
Concepts that Jenna Postma has previously developed are the Wood loop, Tangents and Align. Below are examples of designs that have been designed in the same concept but have been given a different application.
Take a look behind the scenes here and see what precedes the realization of a design.
Do you have an interior question for your home, office, shop, restaurant, etc. Are you looking for an exclusive and functional solution that is completely tailored to your wishes and ideas? Please contact me.