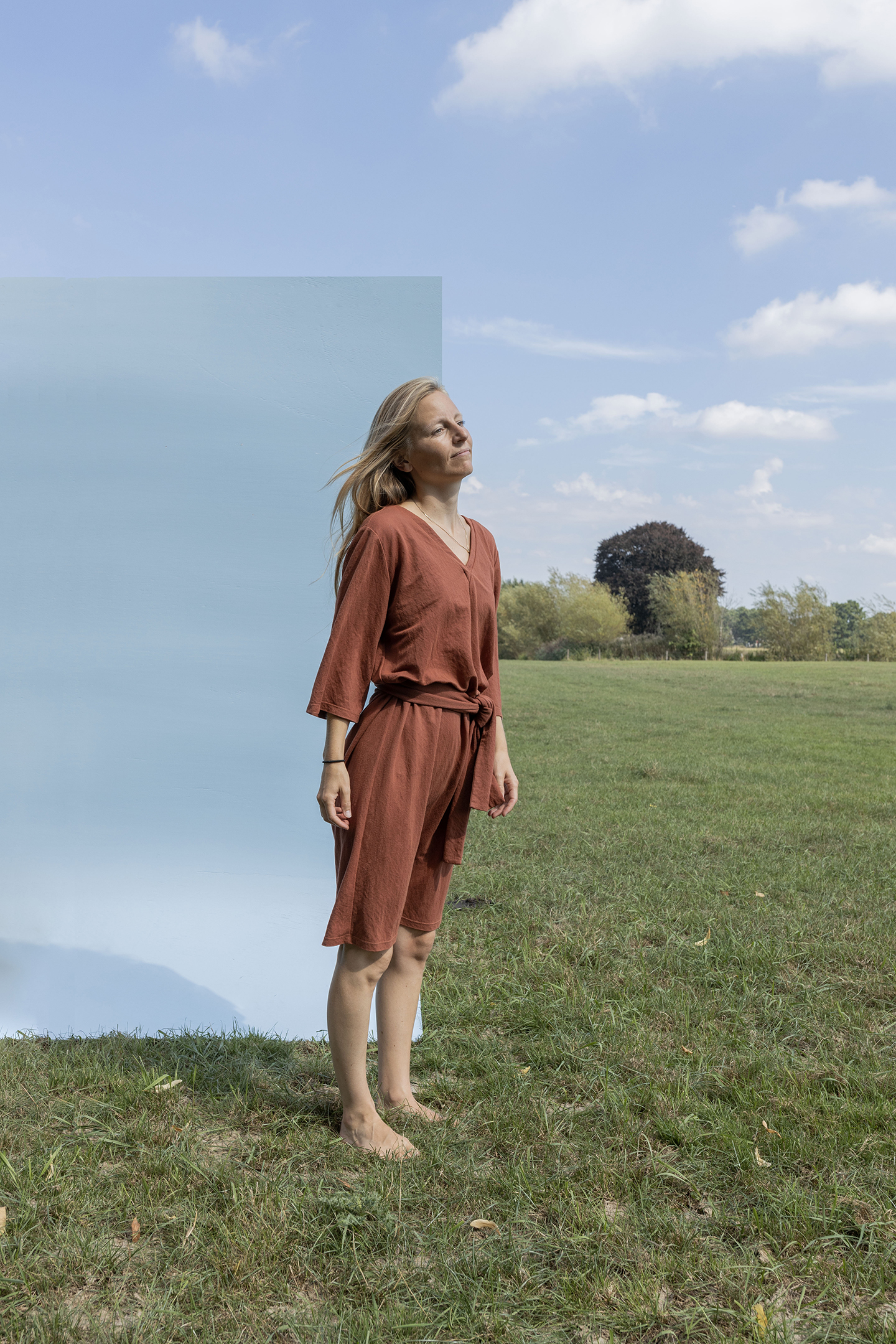 Picture by Evelien Woldman
Interior and product design
After completing her studies at Minerva Art Academy in Groningen, Jenna started her own studio for interior and product design in 2010. In the beginning she also worked for Ontwerpduo, Tiny Miracles, Studio WM and AtelierNL. She designs custom furniture and interiors for companies and private clients.
Product designer Jenna Postma grew up at the edge of a small village in Friesland. She was a creative outdoor child and that is not surprising because she was taught this example from a young age. Her father was a boat builder and always worked with his hands, her mother gave children's performances with handmade props in her spare time.
As a little girl, Jenna was busy crafting furniture for her dolls to make them feel at home. She still likes to make functional furniture, with a passion for detail and attention to atmosphere and connections.
Jenna's working method is about investigating and experimenting. She translates her amazement about the seemingly ordinary and her fascination for patterns into user-friendly designs that, in their simplicity, invite you to really look.
To come up with a design, Jenna mainly works with her hands. By making scale models, she encounters the challenges in construction and connections at an early stage. Back at the drawing table, she refines her design so the end product meets her high end requirements.
Jenna's products are characterized by simplicity and she has a good reason for that.
__ "When something looks complicated, it's distracting. Often the products that seem the most simple are very well thought out, which gives the design strength. Much attention has been paid to how a construction works.'
Jenna loves working with customers, as well as suppliers and craftsmen.
__ "It gives me energy to come up with a spatial solution together that inspires and surprises."
__ "The products I create don't fit in the throw-away society. I make something that is very much in line with the wishes of the client, so that it lasts a lifetime.'
For the production of her designs, Jenna uses local materials and works with local artisans. Because it usually concerns unique pieces, production is only on demand, so there is no overproduction.